Aviation Signature Collection Framing
Our signature ensembles are all popular standard sizes for ready made frames. You can however purchase your ensemble already framed and ready to hang, the options are shown below.

TRADITIONAL SILVER/GOLD
An excellent quality frame, finished with a subtle mix of gold and silver tones. It has been carefully chosen to look good with most room styles and colour schemes.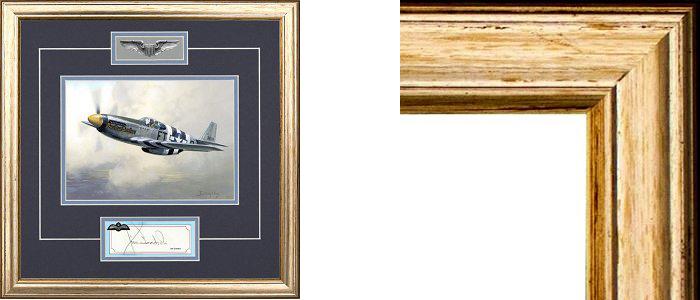 TRADITIONAL WOOD
A traditional wood style with a small gold inlay.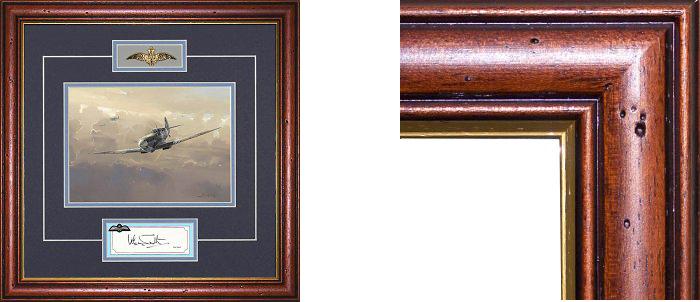 TRADITIONAL BLACK WOOD
This frame has a traditional black-painted, wood style with a subtle amount of 'aged' effect added. It is difficult to show in a photograph but it was selected to go with the Luftwaffe subjects and it complements them very well.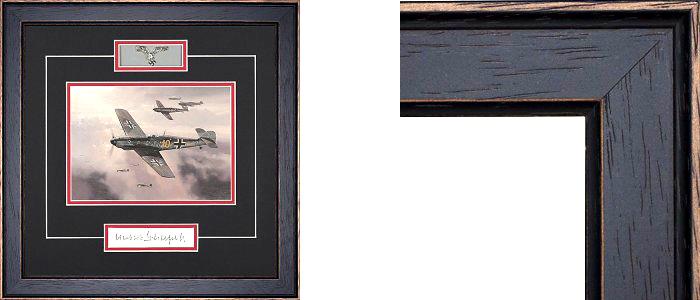 GUNMETAL
A modern style frame in a brushed gunmetal finish.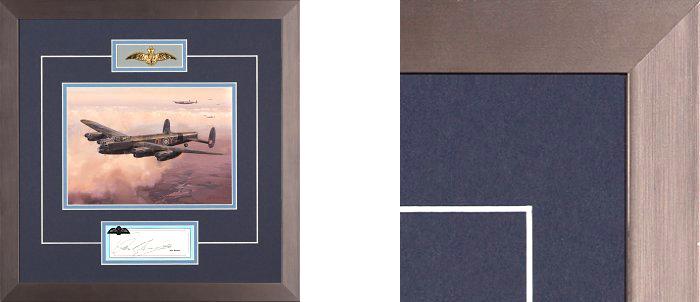 SILVER
Another clean modern style frame this time in a brushed silver finish.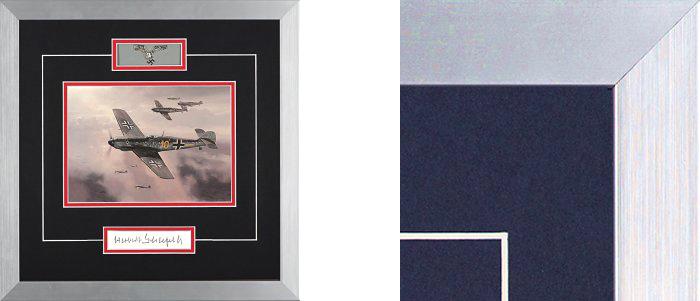 CUSTOM FRAME
If you would like something different to those above, maybe to harmonise with frames you already have, then just contact us. We stock a wide range of frame styles and there is a good chance we can sort out what you need - we can send photos of the frames to help you choose.