---
Welcome to our selection of limited edition prints from world renowned aviation artists including Robert Taylor, Philip West, Richard Taylor and Anthony Saunders.


NEW RELEASE FROM ANTHONY SAUNDERS - MOSQUITO THUNDER
Featuring RAF Mosquitos of 105 Squadron.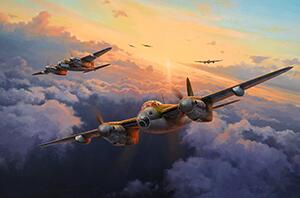 NEW RELEASE FROM ANTHONY SAUNDERS - HURRICANE HERO
Featuring the Battle of Britain Hurricanes of 249 Squadron.
Signed by Wing Commander TOM NEIL DFC* AFC AE.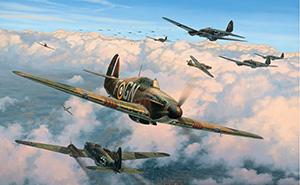 NEW FROM ROBERT TAYLOR - HOT STUFF - ROLLING
Featuring the last fixed wing carrier launch, an F4 Phantom from HMS Ark Royal
Signed by the pilot.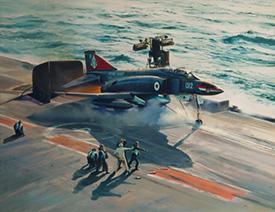 NEW FROM RICHARD TAYLOR - PRE-FLIGHT BRIEFING
New print featuring the Mosquito - signed by two Mosquito veterans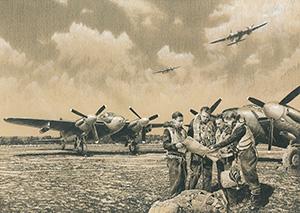 AVIATION ART COLLECTIONS
---
This website is Copyright 2021. All Rights Reserved.
The item has been added to your basket